The Ugly Duckling, set of 2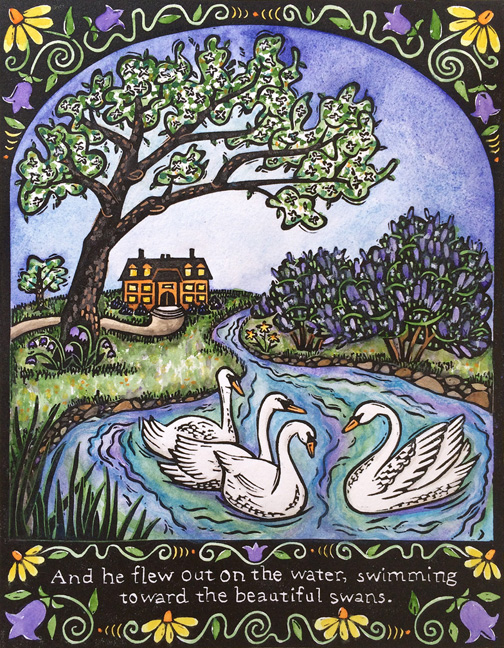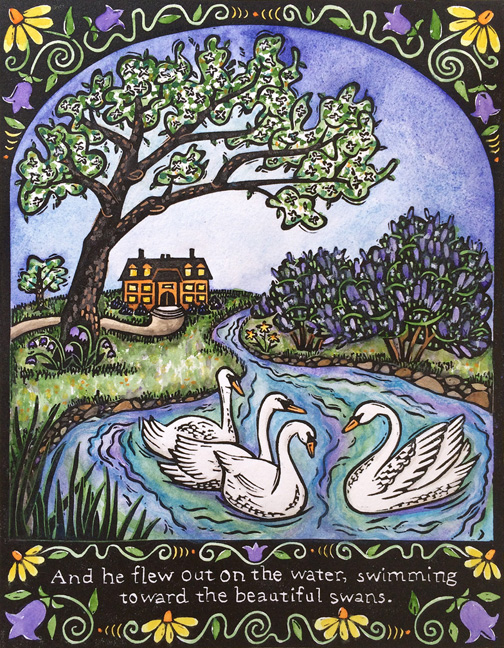 The Ugly Duckling, set of 2
The Ugly Duckling is getting ready to jump into the water for the first time, and then just realizing that he is a swan in the second image. These prints are based on the fairy tale by Hans Christian Anderson.
The Ugly Duckling linocuts are printed on Rives BFK paper with black ink and painted with watercolor. This is a small edition of 7. The images are 7 x 9 inches.
Each of my prints is hand painted and may not already be painted when you order it. So please allow 3 days for me to paint the black and white print before packing to ship it to you. Each unique piece of art may vary slightly because of this hand made quality. Thanks for your understanding!