Nine Views of Earth, set of 9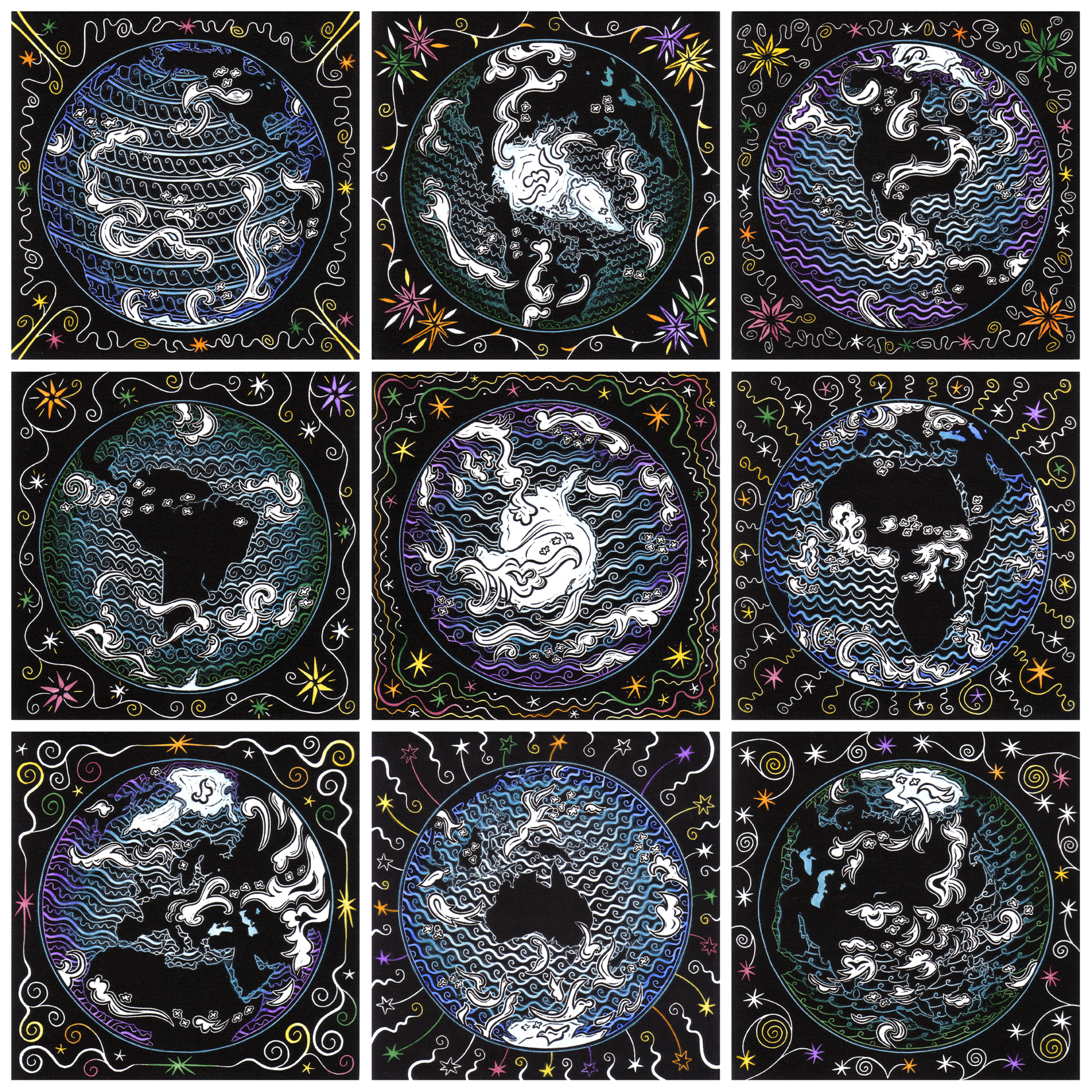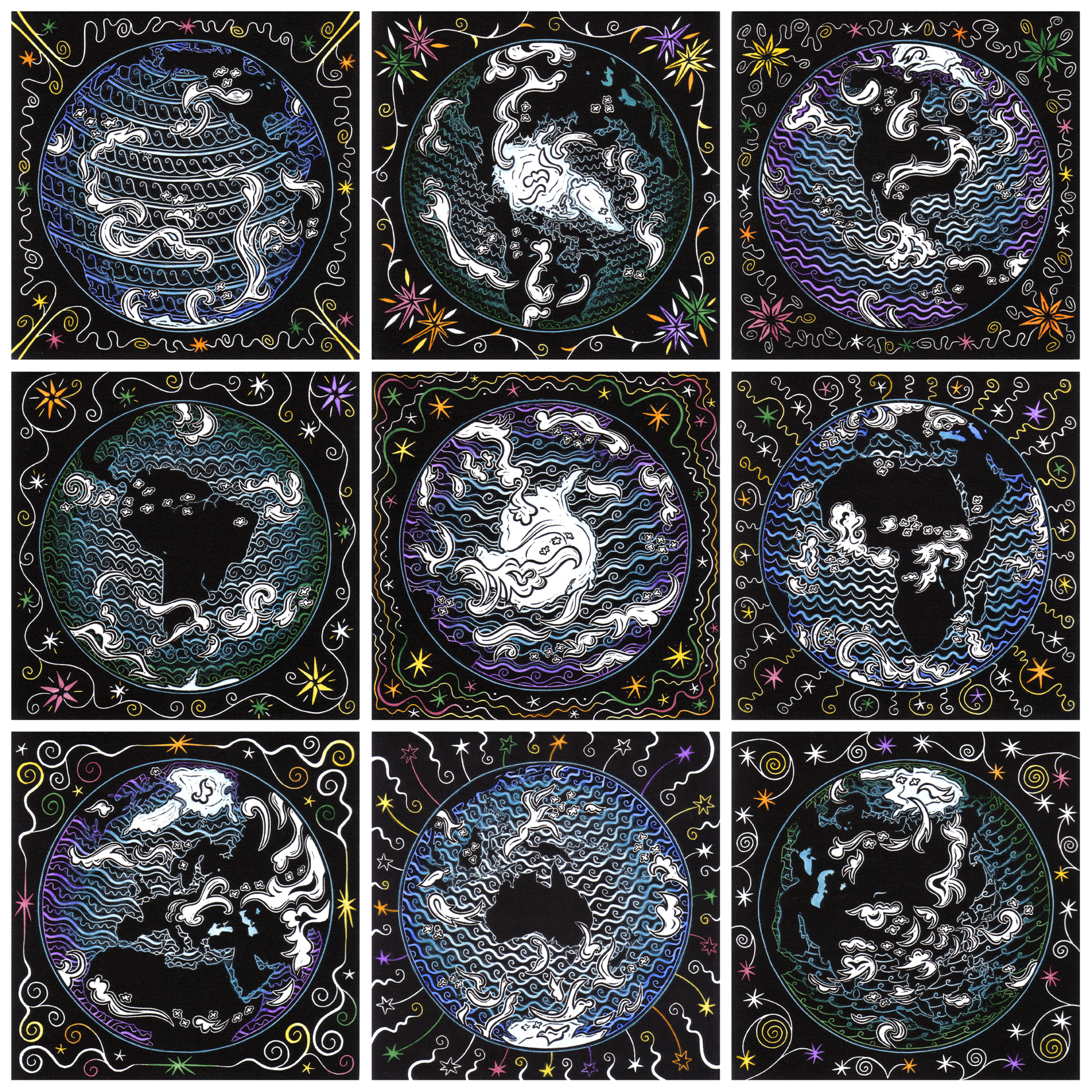 Nine Views of Earth, set of 9
Our Earth is so beautiful! These nine images show the different continents, the poles, and the Pacific Ocean. Being from North America we are used to seeing our continent on maps, but the other sides of the world are just as nice!
Nine Views of Earth are linocuts printed on Rives BFK paper with black ink and painted with watercolor. This is a small edition of 6 and only 2 sets are still available. The images are 7 1/2 x 7 1/2 inches. The paper can be trimmed to allow the prints to be matted together into one frame if you'd like.
Each of my prints is hand painted and may not already be painted when you order it. So please allow 4 days for me to paint the black and white prints before packing to ship them to you. Each unique piece of art may vary slightly because of this hand made quality. Thanks for your understanding!